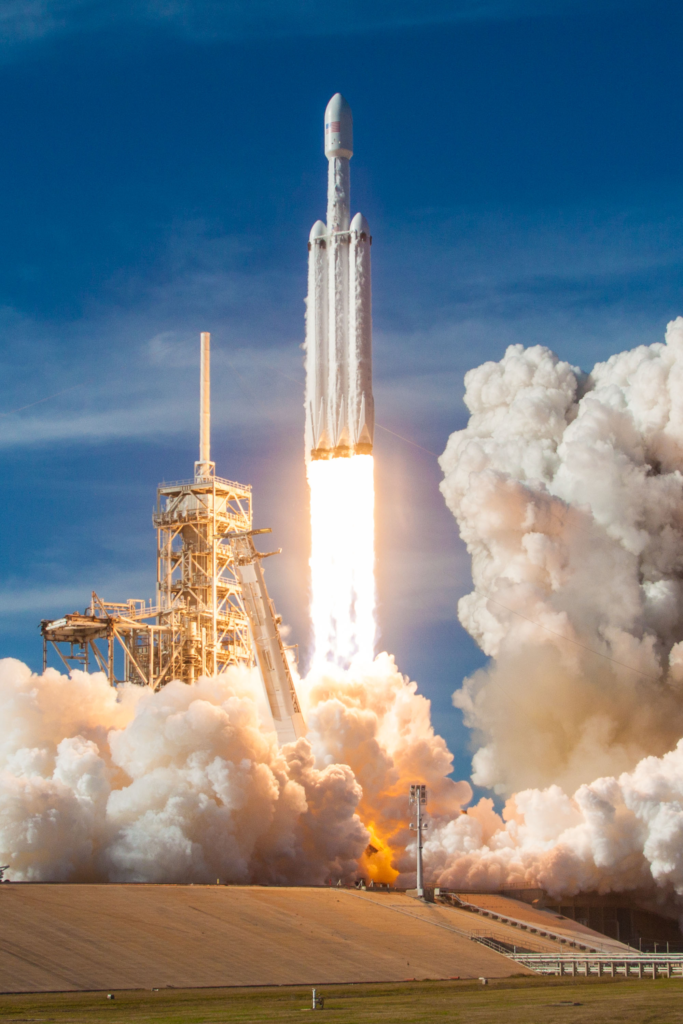 Introduction:
The company involved in this case is a well-known aerospace manufacturer, a topic generator, and a sub-orbital spaceflight services provider based in the USA.
Application:
In this case, the company needs hotfire and test their rocket engines. Meanwhile, they're capturing, monitoring, and recording the launching process via videos from both IP and SDI types of camera. Stream flows from cameras are then sent to ExacqVision and their control center. It's noteworthy that ExacqVision, a network video recorder solution, is used to record the video from all of the cameras standing 24/7.
Pains
On the one hand, ExacqVision cannot ingest SDI video but only IP video, hence they need continuously encode SDI videos into IP stream, with PTZ and ONVIF supported. On the other hand, the control room is equipped with an SDI video display system which asks them to decode streams from IP cameras to SDI signals for displaying and monitoring.
Most importantly, accurate, high-quality, and stable data transmission is crucial in this application. So they turned to Kiloview to equip the codecs to work with the hybrid IP/SDI cameras system seamlessly and perfectly.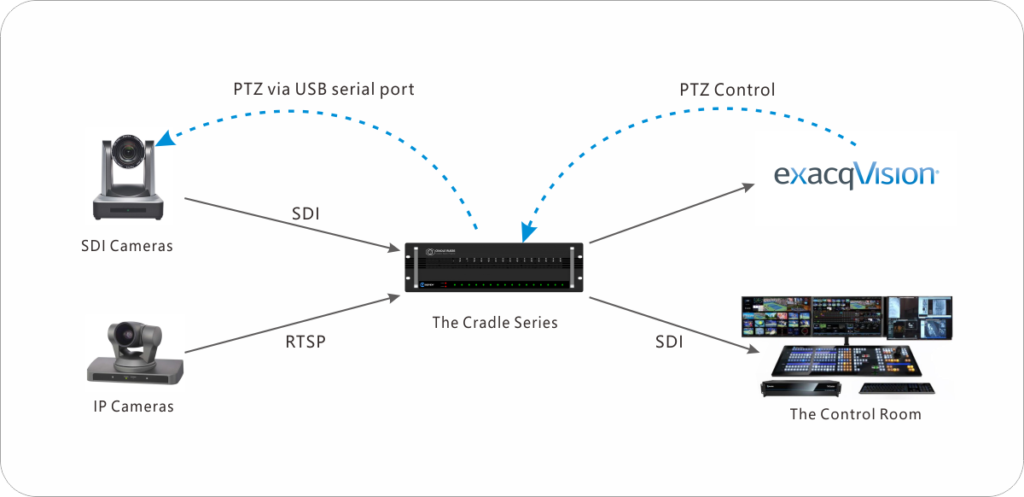 Solutions & Benefits
Codec Modules
The Kiloview Cradle Series including 1RU and 3RU rack-mounted frame can freely mix with 4 channels (1RU) and 16 channels/32 channels (3RU) codec module. Both encoding and decoding cards can be inserted to encode and decode synchronously.
Kiloview's RD-230/RD-300 decoding cards can receive RTSP stream from IP cameras of their test facilities and convert those IP streams into SDI signals and displayed on the control screens.
Enduring power supports
Kiloview Cradle Series comes with redundant power modules and centralized heat dissipation to ensure the long time stable operation in this case.