The Midmar Mile is the largest open-water swimming event in the world and has a legacy dating back to 1974. The year 2023 marks the 50th edition of the competition with more than 12,000 swimmers participating.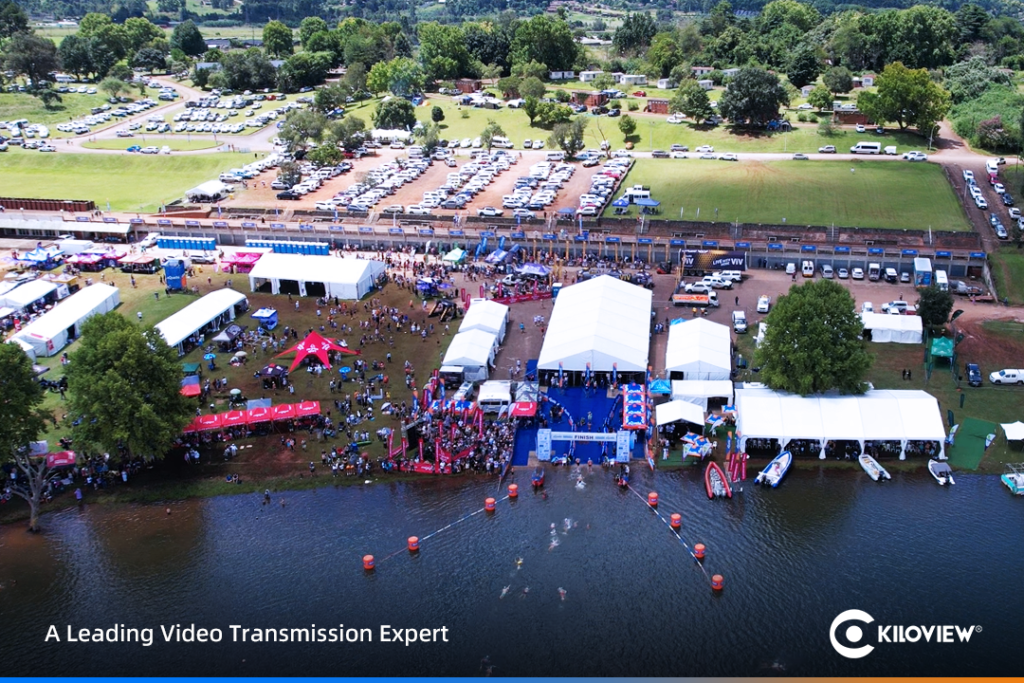 Icily TV was the appointed broadcaster of the event supplying the feed to SABC Sport (South African Broadcast Corporation) and streaming to the official YouTube and social channels of the event. When received with the task, Icily TV turned to Kiloview P1 4G Cellular bonding video encoder to deliver a seriously well-produced, professional, and stable live stream for the audience.
The start line of the event is across a dam while the OB Van, studio, and commentators were at the finish line that was 1.7km away from the start. Different cameras were set up at the start line, on the water, and in the air with a drone flown over a boat. Cameras and drones were equipped with Kiloview P1 4G Cellular Bonding video encoder to transmit the visuals to the cloud, the Kiloview rack-mounted decoders were then using SRT to send back the videos to the OB Van that located at the finish line for inclusion in the broadcast.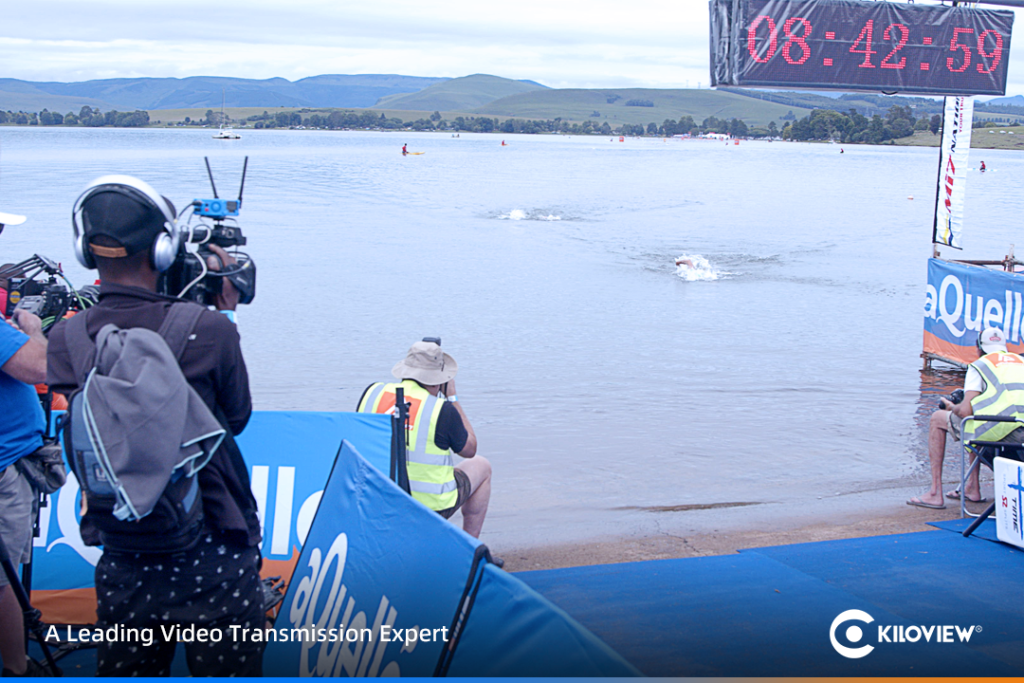 In this scenario, Kiloview P1 encoder achieved end-to-end latency (less than one second) with 4G-bonding server. It helped to maintain good video coverage and to offer seamless streaming experience on remote production.
"South African load shedding (Power blackouts) in the area which affected LTE signal in the area. This leaves our mobile networks unstable and we even lose some towers completely, P series products as wireless devices can save time for the deployment and require no additional support crew." said Shaun Brickell, Managing Director of Icily TV.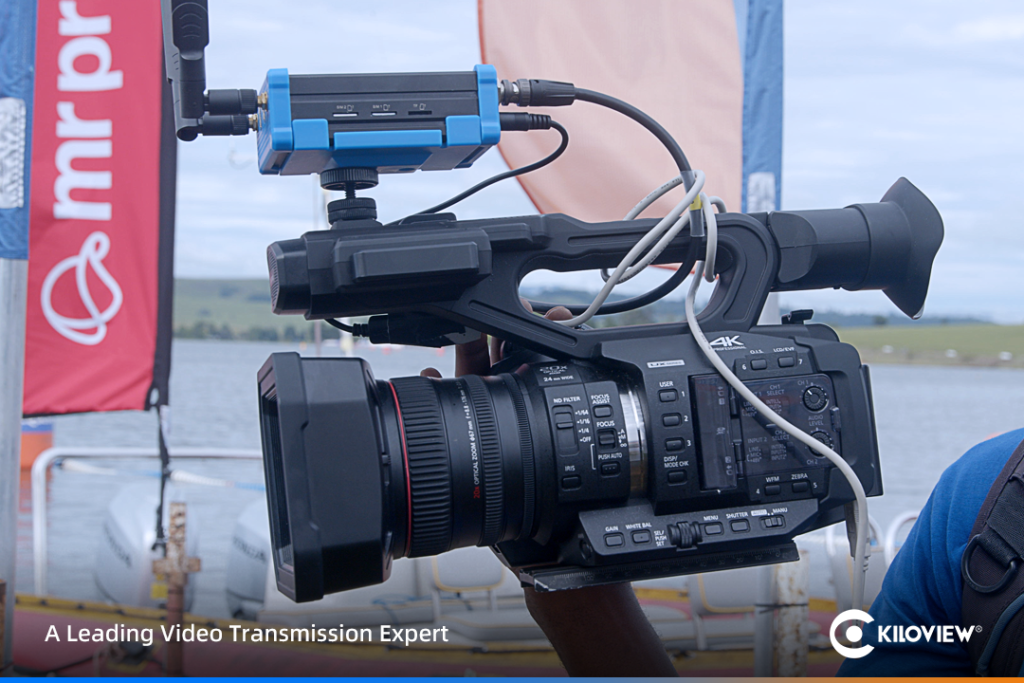 With the patented bonding algorithm with KiloLink, Kiloview P1 4G Cellular Bonding video encoder can automatically balance the data of all connections and adjust the bitrate accordingly to make sure reliable streaming. The feature that Kiloview P1 can support two Internal 4G Cellular, two USB 4G Cellular, and one Wi-Fi also solves poor connectivity to some extent.
This was not Icily TV's first time application using the P1's on a production. It has integrated the P1 and Rack Solution into their outside broadcast and delivered many successful events. Icily is now acting as the largest reseller of Kiloview in South Africa, offering 24/7 support to facilitate the local broadcast with the full set of Kiloview ecosystem.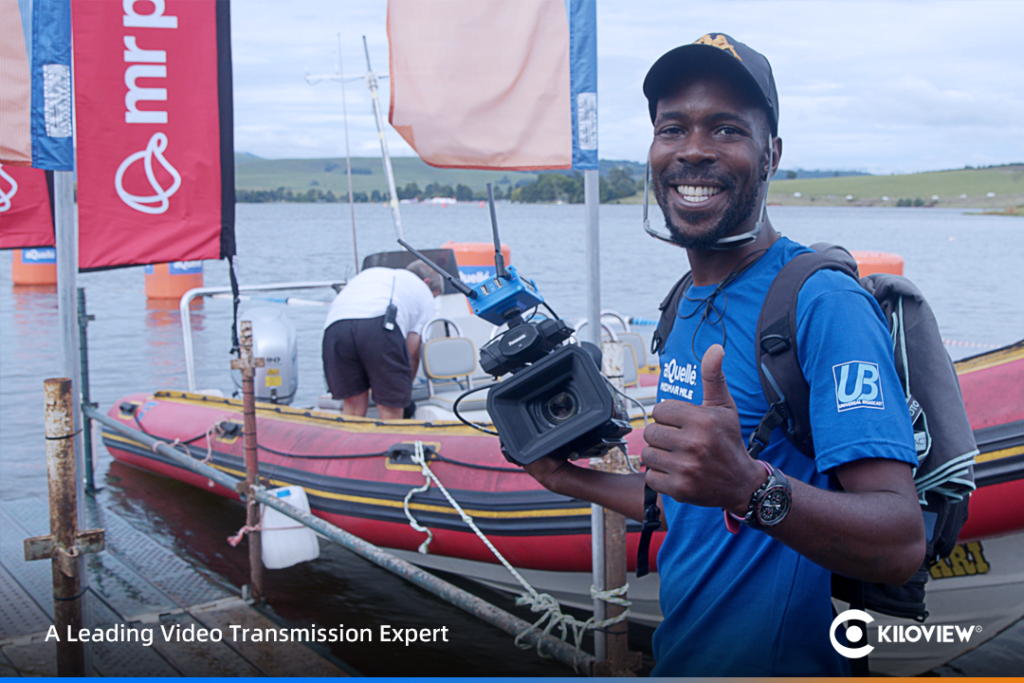 Equipment used through the broadcast of the 50th aQuelle Midmar Mile:
Kiloview P1 4G Cellular Bonding Video Encoder
To learn more about Icily TV please visit icily.tv