KILOVIEW Partner Awards are presented annually to highlight the distributors who exemplified and dedicated to deliver KILOVIEW's philosophy "Any In, Any Out, Any where". These awards also provide an opportunity for KILOVIEW to demonstrate our appreciation and gratitude for the crucial roles our distributors are playing to create unique values for KILOVIEW.
In the Year 2021, the KILOVIEW Partner Awards acknowledge 6 distributors' overall contribution and leadership in delivering excellence within the professional audiovisual industry around the world.
1. Best Distributor of The Year Award:
KILOVIEW's Best Distributor of the Year Award recognises the distributor who best exemplifies KILOVIEW's core values, mission and philosophy through their superior customer service, marvellous marketing activities and professional technical support throughout 2021. This award also recognises their remarkable efforts in sales expansion and significant sales growth.
The Winner of 2021:
DigiBox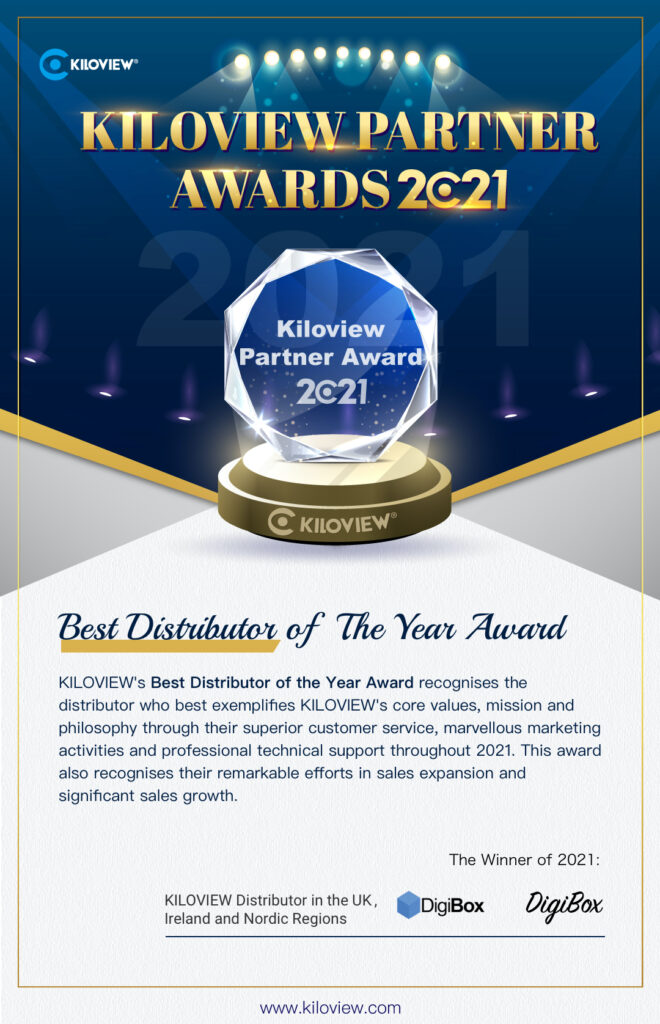 2. Value-Added Distributor Award
Our Value-Added Distributor Award recognizes the distributors' the overall services and supports provided to their resellers in certain regions/areas, taking into account-focus strategies, customer value creation, services versatility and online values delivering. This award also recognizes noteworthy efforts in promoting KILOVIEW's products and solutions to the target audience.
The Winner of 2021:
ComLine GmbH & JB&A Distribution dba Exertis Broadcas
3. Excellence in Marketing Award:
Our Excellence in Marketing Award recognizes the distributor who well acknowledged target markets of KILOVIEW's products and solutions, and has been constantly keeping up with the market trends, developing KILOVIEW's brand awareness, discovering creative marketing opportunities for KILOVIEW and increasing brand exposures via constructive marketing practices.
The Winner of 2021:
Digistor Pty Ltd.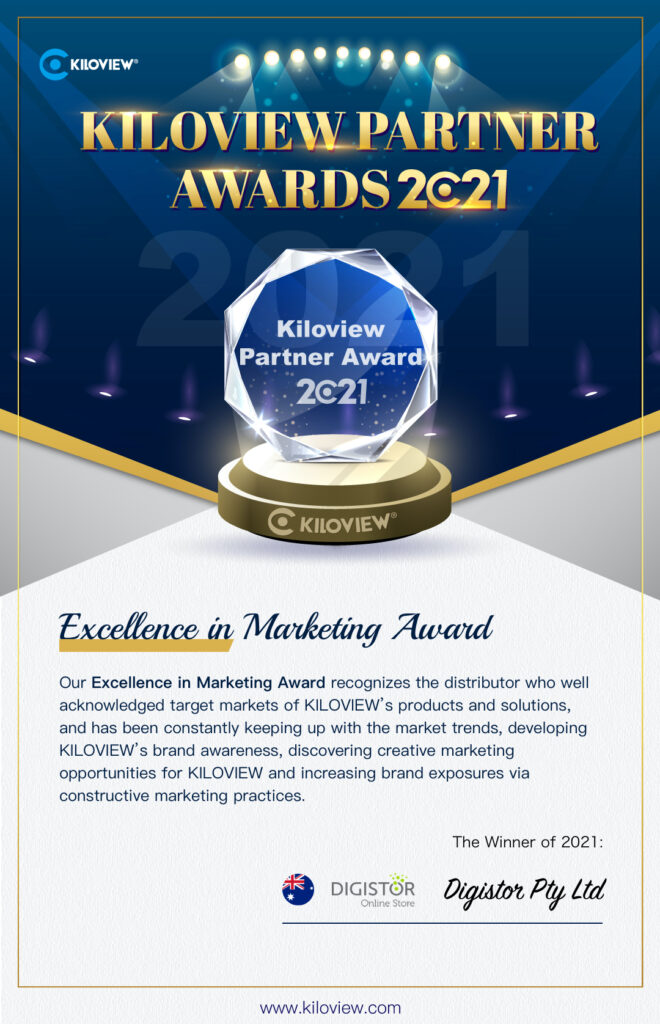 4. Best Initiative of The Year Award:
Our Best Initiative of The Year Award recognizes the distributor who, in the year of 2021, succeed in planning and carrying thorough and creative strategies and tactics in terms of sales, marketing and customer services at their first-year cooperation.
The Winner of 2021:
Proland Group Ltd.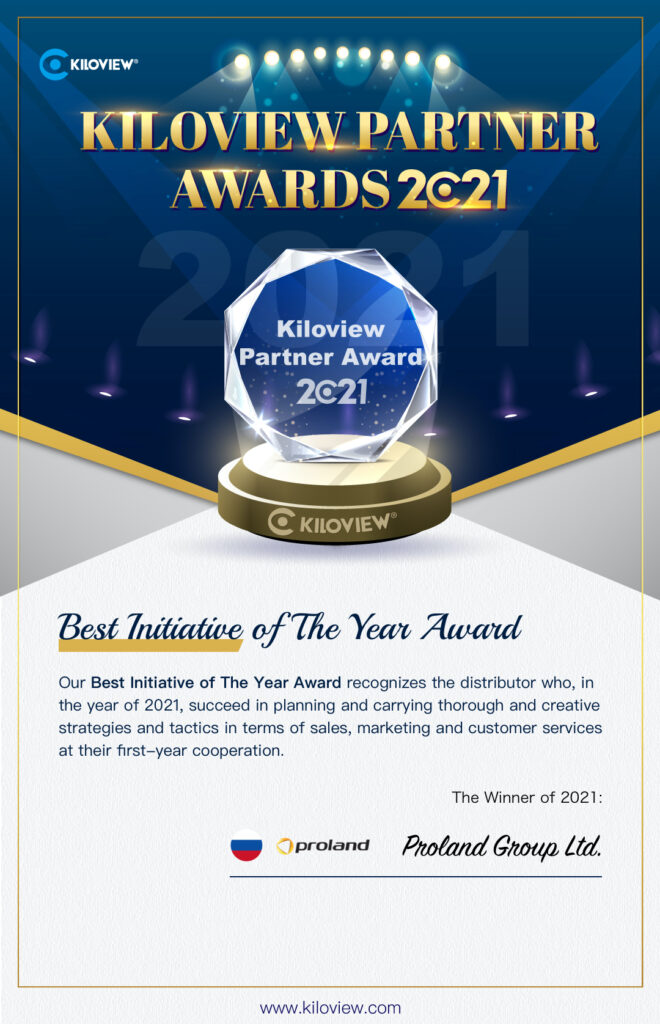 5. Customer Service Award:
Our Customer Service Award recognizes our distributors who consistently striving for customer services excellence by unrelenting focusing on customer satisfaction, elevating customer loyalty, establishing and sustaining profitable customer relationships. This award honors their intrinsic attitudes of customer centricity and mission of delivering superior customer experiences.
The Winner of 2021:
DVPRO engenharia de televisão