User: Her Majesty Cardiac Center, Siriraj Hospital
Her Royal Highness Princess Maha Chakri Sirindhorn Heart Center is an agency under the Faculty of Medicine, Siriraj Hospital, Mahidol University in Bangkok, Thailand. It provides medical service to patients with heart disease according to professional standards and codes of conduct from a panel of doctors specializing in cardiologists and using modern medical equipment. The details of the examination such as Transthoracic echocardiogram with 2D, 3D, and 4D, Tilt Table Test, Exercise Stress Test, Coronary Angiogram, Cardiac Electrophysiology (EP), Rheolytic Thrombectomy, Laser Angioplasty, Heart Transplantation, etc. Not only a medical service but also a training facility for medical students specializing in cardiology.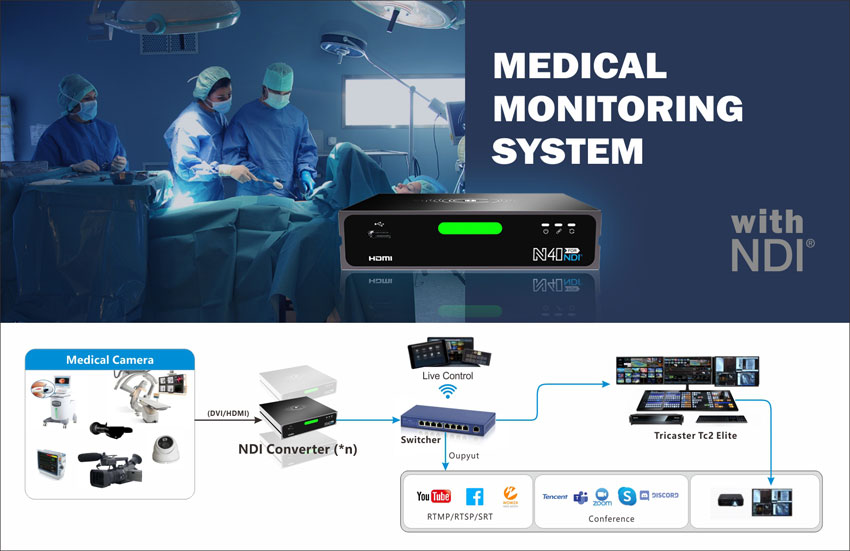 Challenges: Most medical devices only have DVI/HDMI output connectors, and high image quality, low latency, stability, and reliability are all a must for medial signal transmission.
Before VS After NDI
In the past, they used a conference management system that required multiple complex back-to-back signal conversion devices, making the process difficult to handle.
Now they are looking for a new real IP system to replace the old system, and the new IP system should use fewer cables and offer lower latency but a clearer image. The customer wants to retrieve the signal from more than eight medical monitoring equipment in the operating room and display them to monitors in the meeting room. They want to switch the video signals in each room for teaching medical students and for medical meetings with doctors who are not at the hospital at that time.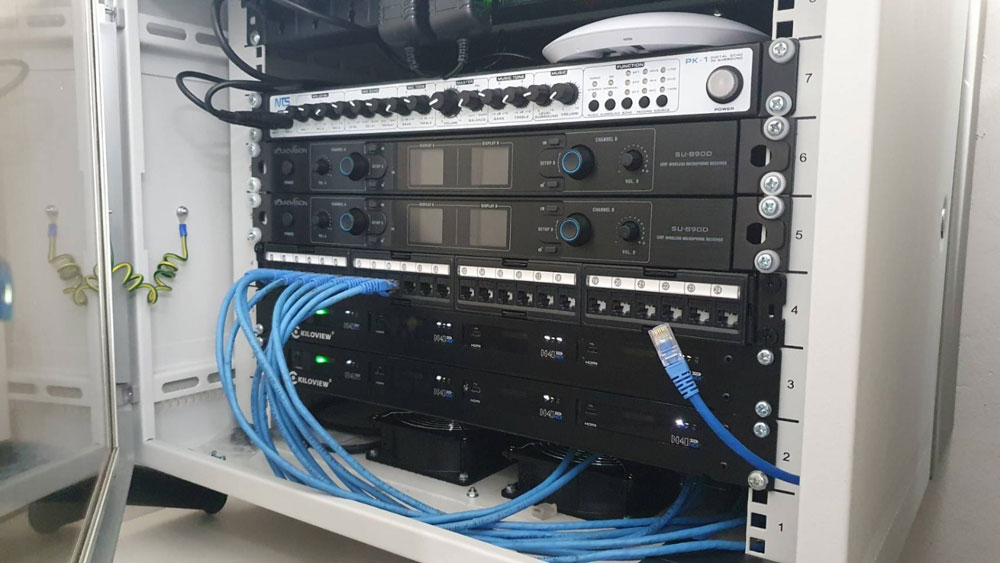 And that's is why NDI can fulfill their needs. NDI free users from cables and supports the high quality, low latency, frame-accurate video over standard Ethernet networks. Normally medical equipment output is HDMI and DVI. Hence they choose 18 units of "Kiloview N40" HDMI to NDI bi-directional converters because they need to encode and decode with 4K60p resolution. Besides, to make those converters tidy and neat, they set these converters into rack-mounted form. Together with multifunction switcher "NewTek TriCaster" to switch and record the video and make different presets to present in an online meeting via Zoom conference.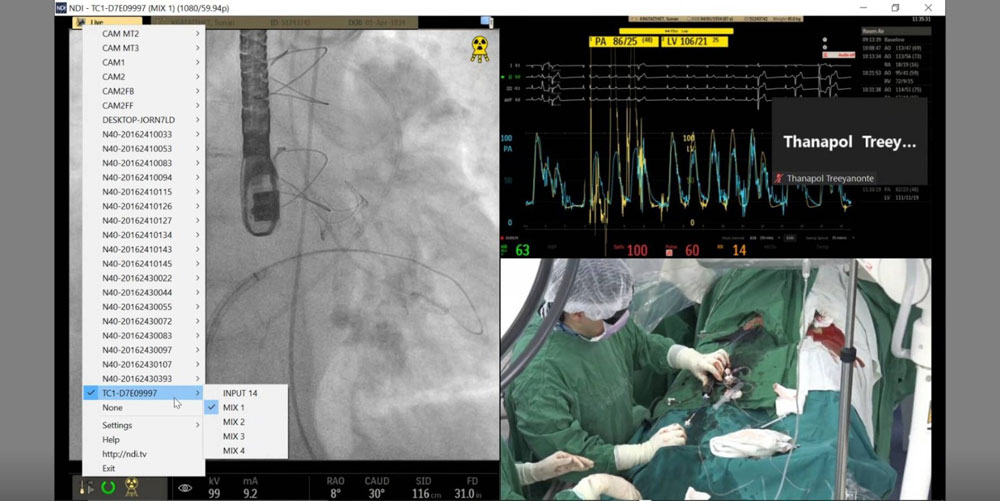 "We are so happy with the Kiloview units as they are really reliable and flexible", said Mr. A, technical director of the hospital, " The whole solution makes the meeting interesting and more convenient. Now the system works 8-10hrs / day, five days a week, without lacking. Currently, this system is used in 2 operating rooms. Since it is an NDI system, the data can be connected. We plan to use it in other rooms in the future. "
Story by: Sasithorn Michitra, Incepttech Co., Ltd., Thailand.