NewTek's new 4K NDI encoding product release
NewTek is a global leader in software-driven video technology and a developer of NDI transmission technology, which is very popular among video transmission field. On April 8th, 2019, at the new product launch conference of NewTek 2019 NAB show, a new generation of Spark Plus video encoder supporting 4K NDI transmission jointly developed by Kiloview and NewTek was officially released. The new product has powerful performance and delicate appearance which attracted the attention of many professionals. Everyone expressed their interest and expectation for the product.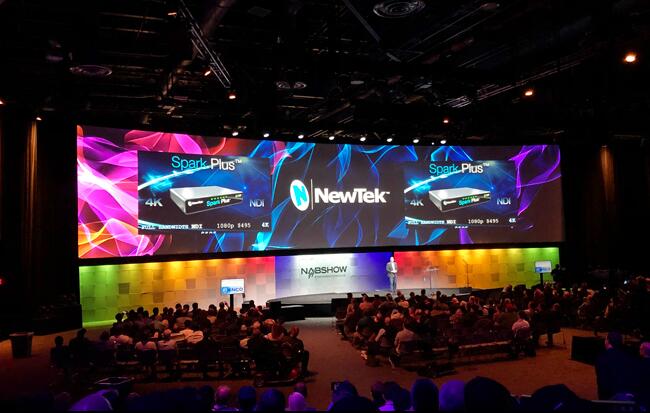 At the press conference, as a strategic partner of NewTek, NewTek presented the Kiloview's NDI solution to the audience.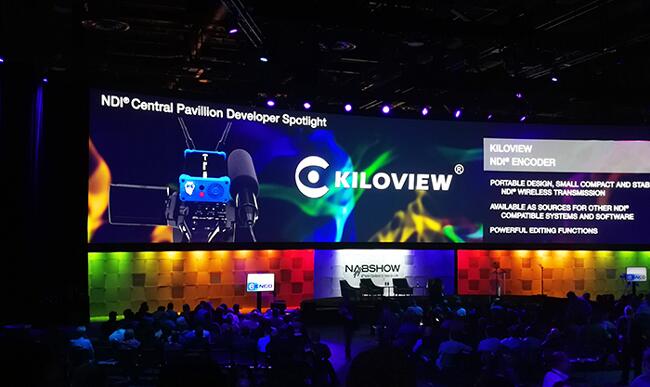 NDI technology is highly concerned
At the NAB exhibition center from April 8th to 11th, 2019, at the NewTek NDI Exhibition Center, Kiloview demonstrated NDI encoding, NDI decoding, NDI conversion (interchange between NDI and other streaming protocols), and remote management of NDI equipment. And the product plan, the booth is very popular, and the representatives of enterprises and media units in the new media industry in the world have expressed their willingness to cooperate further.
At the same time, in view of NDI technology is one of the hot new technologies of this exhibition, the official of the exhibition also interviewed Ms. Judy, the vice general manager of Kiloview, to understand the problems solved by the company's NDI technology for the broadcasting and new media industry. What are the performance advantages and typical applications, and what new products and technologies will be available to the market in the future.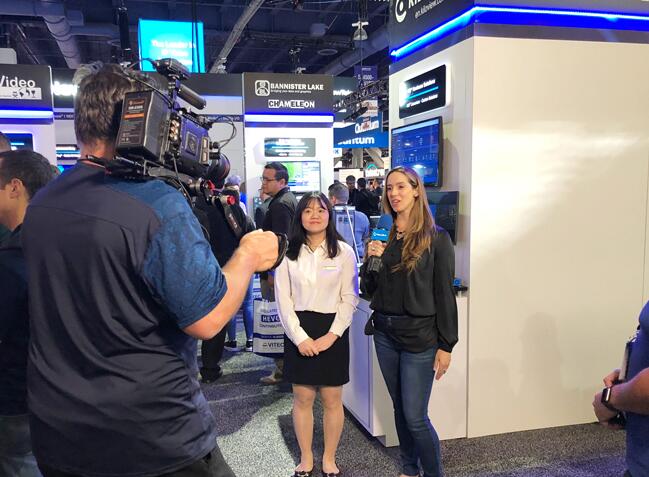 Kiloview has been highly recognized by NewTek and determined the identity of China's regional NDI technology promotion.
For the new product release of this 4K NDI video encoder Spark Plus, NewTek is very satisfied with the product, whether it is performance, appearance, price, etc., which further deepens the strategic cooperation between the two parties. After the NAB show, NewTek President & CTO Andrew invited Mr. Zuo Zhenyu, General Manager of Kiloview, to visit the NewTek headquarters and negotiate in-depth cooperation. The two parties initially confirmed that Kiloview will act as a regional NDI technology promoter in China, and will be responsible for providing more efficient and cost-effective NDI hardware products OEMs, NDI protocol software upgrades and other NDI-related products and technical services to regional business partners in China.