一、vMix receives SRT stream from encoder via Listener mode
1、Open vMis, click "Add input- More" and then choose Stream/SRT as following picture: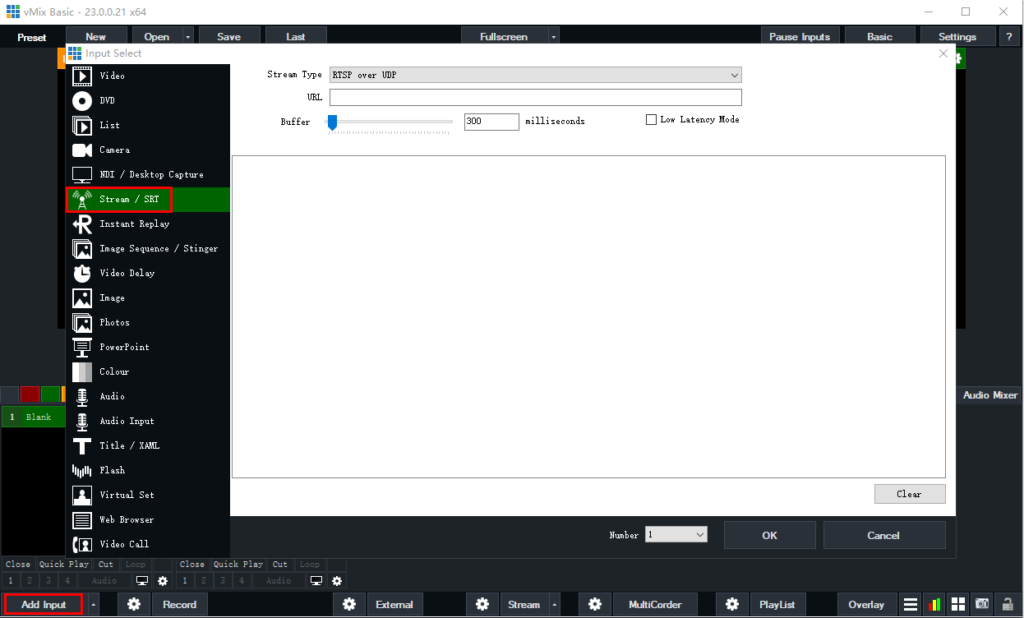 2、Choose "Stream Type" as "SRT (Listener)", then configure "Port" "Latency" "Passphrase" ( if need), " Decoder Delay", then click " OK" to finish the configuration.

3、In the vMix web management, you can get that vMix is listening SRT stream in Input1, if no stream, then it shows black screen.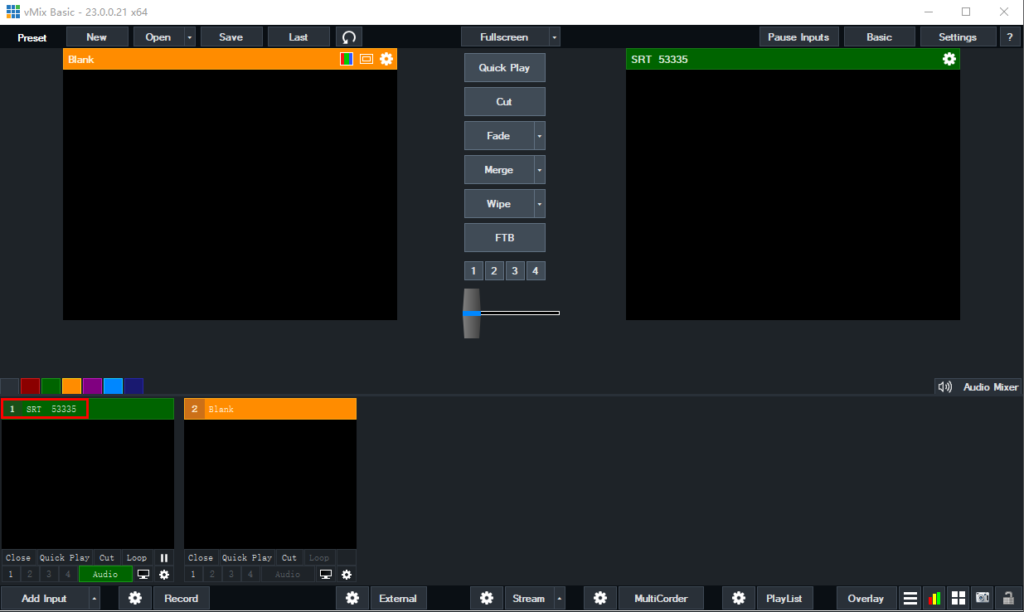 4、If use Kiloview encoder as caller to connect SRT, then please configure "Handshake mode", IP address", port""Transport latency" and so on. (The parameter should be corresponded to that of vMix)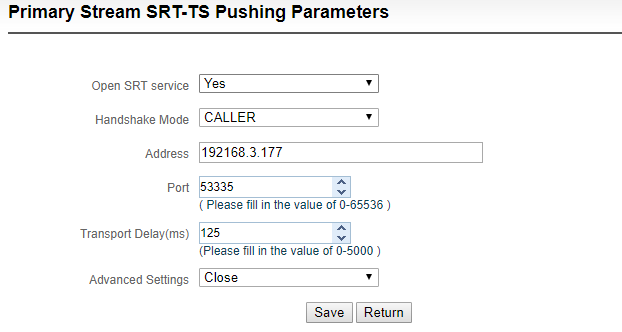 5、After the SRT is properly connected, the vmix can receive and display the video image transmitted by the encoder normally.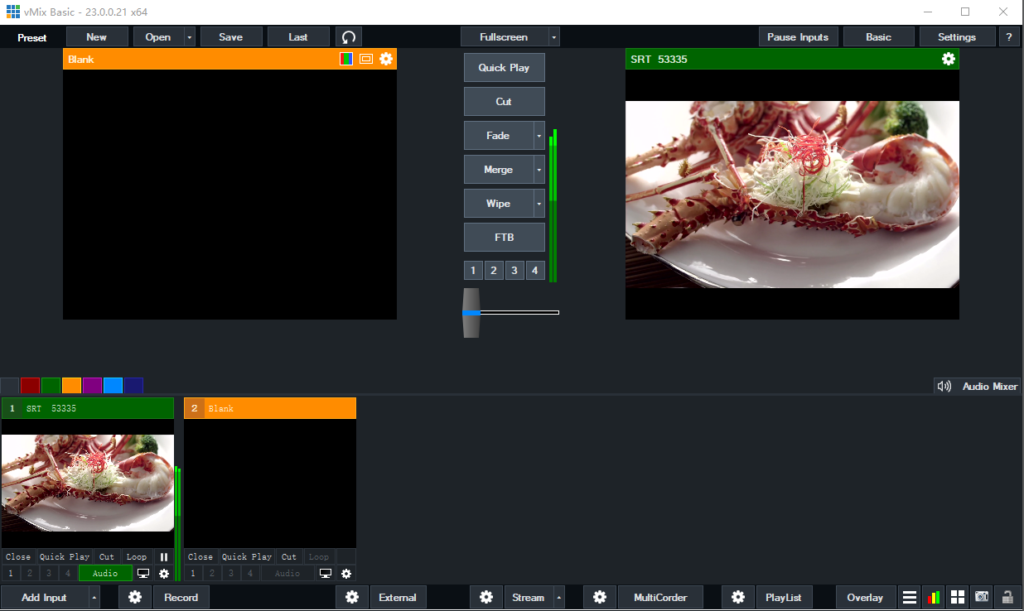 二、vMix pushes SRT stream to decoder in Caller mode
1、Click on the button at the bottom and select "Output/NDI/SRT Settings"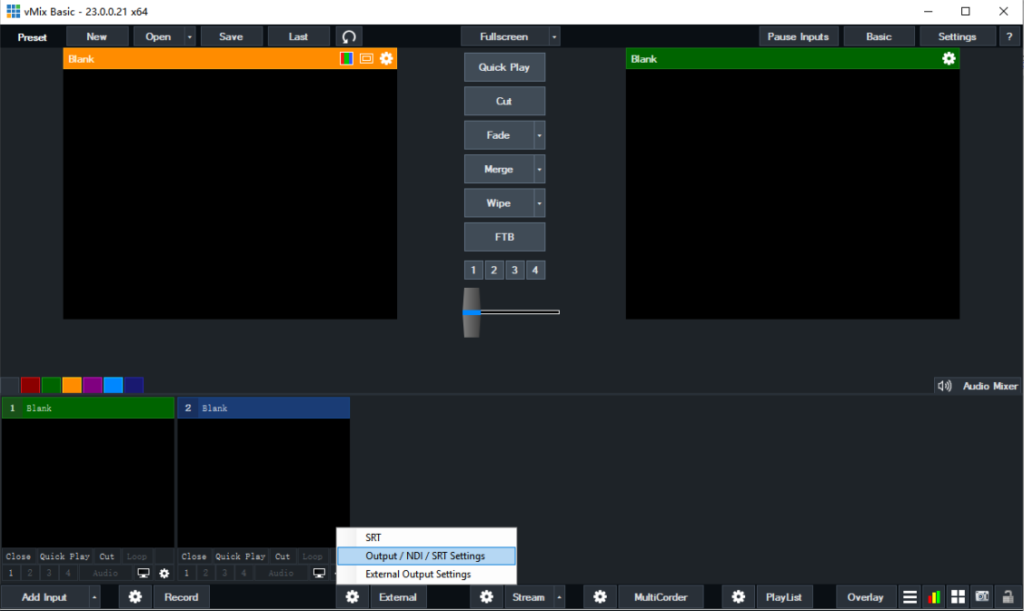 2.Pop up the Settings menu and select the "Outputs/NDI/SRT" option.
The source of "Output" selects the video source to be transmitted (if Input1 is selected, it is necessary to ensure that Input1 has a video signal). Click to pop up the "Output Settings" dialog box, check "Enable SRT", select "Type"- "Caller", "Hostname", "Port", "Latency", "Passphrase" and "Quality". Configure the corresponding parameters, check "Use Hardware Encoder" and click "OK" to confirm. (Normally "Use Hardware Encoder" needs to be selected manually to improve coding ability)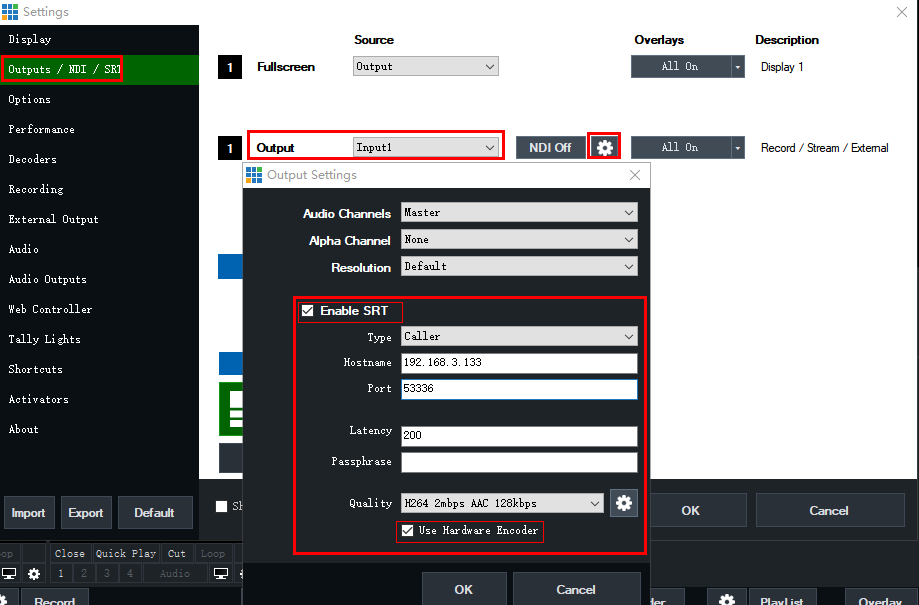 2、Add a SRT video source to receive SRT stream to a Kiloview decoder, set "name", "Handshake mode" as "Listener".
"Port" and "Transport delay" can be configured the same with vMix.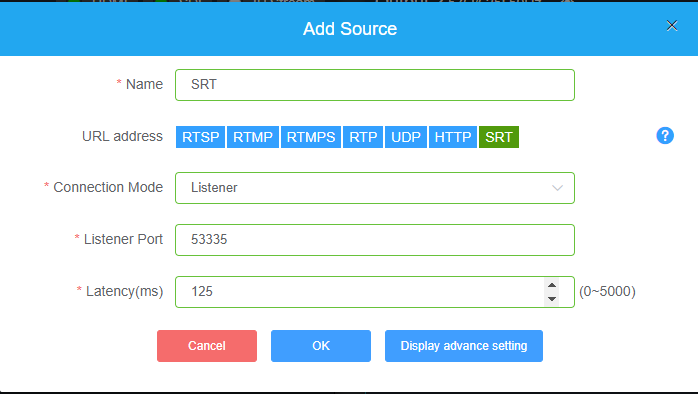 3、Please check the SRT handshake mode connection if it's normal with the decoder, and to see if there is any video output. If not, please click on the left side of "External", to select "SRT"-"Enable" option, to configure the device again and turn off , then to restart vMix stream. (Enable means that the stream status is on.)