Due to COVID, NAB was canceled and IBC is still pending, what shall we do to increase interactions with old customers and attract more potential users to know us better? Probably this is the headache ahead of all enterprises, and also the good choice is an online webinar and live streaming. And in response to such kinds of facts, Kiloview as a leading IP-based video transmission solution provider just had an online webinar with 500 registered attendees from 100+ countries on September 28th.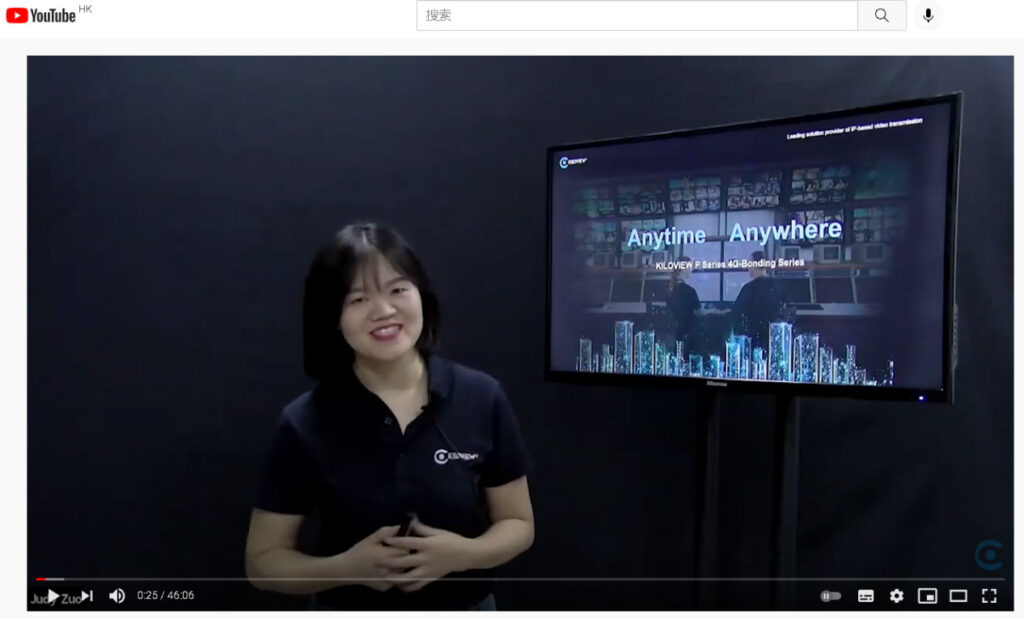 In order to give a better watching experience, Kiloview adopted NDI technology together with Zoom.
Below is the application diagram. E2 NDI can receive HDMI signals from HDMI splitter or PC, convert HDMI signals to NDI and send the NDI streams to Kiloview Multiview for monitor and switching. While the Multiview can realize the NDI preview, free layout, and free switching of the sources, the production person can simply preset the layout with many different window layouts and output with NDI. From the Zoom side, as it's already NDI supported, we can simply choose NDI input to Zoom. So in the whole webinar, we can realize full screen sharing from the PC, picture in picture or picture by picture layout etc., which makes the webinar very professional. Together with the NDI technology's ultra-low latency and cable free, the whole webinar set up has never been so easy and the whole webinar is professional and high quality without any lag.
More about Kiloview E2 NDI, please check: https://www.kiloview.com/en/ndi/ndi-wired/
More about Kiloview Multiview can be found on https://www.kiloview.com/en/ndi/multiview/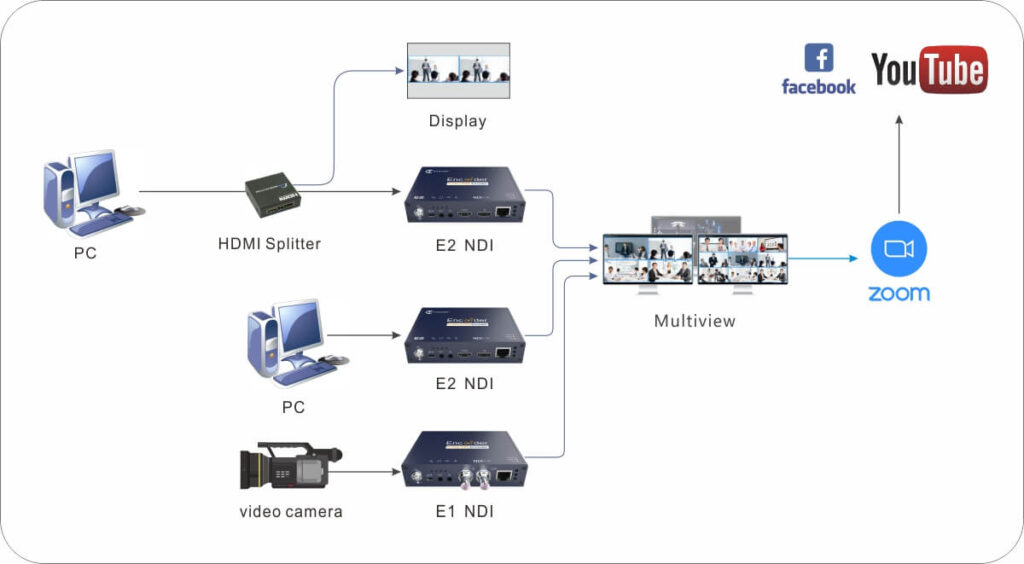 Back to our webinar, everything went smoothly. It started with exciting greetings from global users, ended with a 700 USD worthy P2 giveaway to Shugo Kawamura from Japan Digital Hollywood University, and he replied to us in the email regarding the delivery of P2, "Thank you for the great presentation and explanation about Kiloview products and KiloLink, it was very much interesting! Speaking of giveaways, I think I won the giveaway (I'm not sure, though!). I'm really glad to receive and use P2 Encoder for our stream – This product is actually awesome. Kiloview is the best!".