At ISE 2023, the largest audio-visual systems integration show in the world, Kiloview brought the newly updated LinkDeck, CUBE R1, CUBE X1, and the recently launched dual-channel 4K HDMI & 3G-SDI HEVC video encoder-E3, plus the full-functional NDI converter-N6.
Judy Zuo, VP of Kiloview, along with the KitPlus Marketing Director Simon Tillyer were having a great talk on the features and functions of the Kiloview products.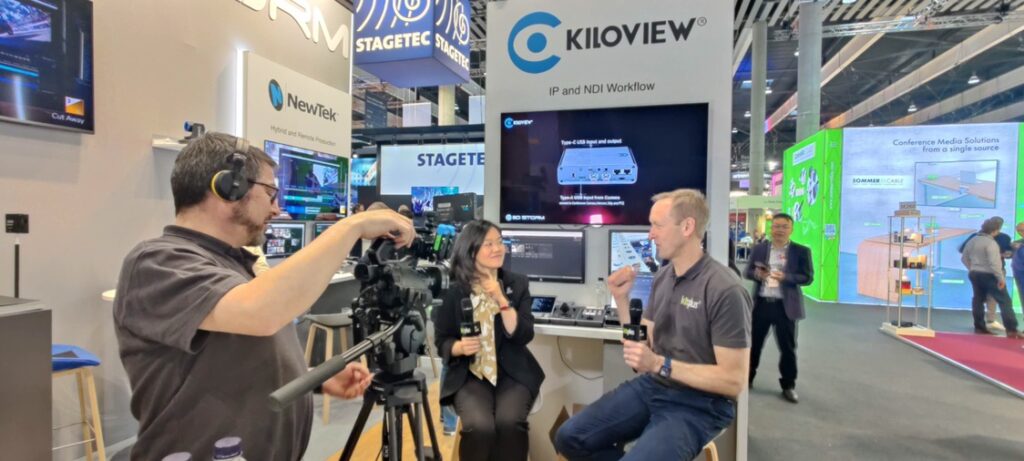 As Kiloview's latest product, E3 has attracted much attention from customers at this exhibition. E3 is a new generation of video encoder which builds on the capabilities of our original encoder models with new features of video input and loop through with HDMI up to 4K P30 and 3G-SDI up to 1080 P60, encoding both HDMI and 3G-SDI video by H.265 and H.264 simultaneously1 or either of the sources or a mix video from both video sources.
In a sign of the ever-growing and widening appeal of ISE, the 2023 show is set to welcome more than 1,000 exhibitors, including around 120 first-time exhibitors who will take up 3,630sqm of floor space at the Fira. At this time, Kiloview had a blast with nearly 60,000 visitors.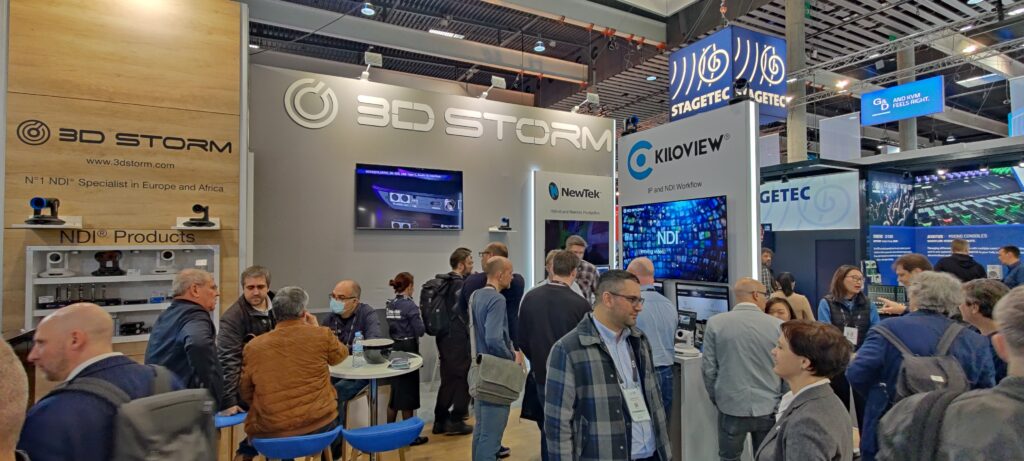 More details for Kiloview products which showing in ISE 2023
E3: A new generation of video encoder.
N6: Enhanced one-stop shop to access the world of NDI.
LinkDeck: Manage the whole Kiloview ecosystem.
CURE R1: A turnkey solution for reliable NDI recording.
CUBE X1: A turnkey solution for NDI multiplexed distribution.