On August 30th, 2022, Kiloview hosted a Zoom webinar with two topics which are "For all your concerns about our P series" and "Unveil new products we are going to show at IBC".
Judy Zuo, VP of Kiloview, was there as the presenter.
Check the playback below if you missed the live stream:
For the first part of the webinar, you will acquire the information regarding P series as follow:
General information of the upgraded P series;
How does the P series work by KiloLink Server;
How's the working mechanism;
FAQs for the bonding technology;
Three aspects for the further optimization;
How does the P series work in live.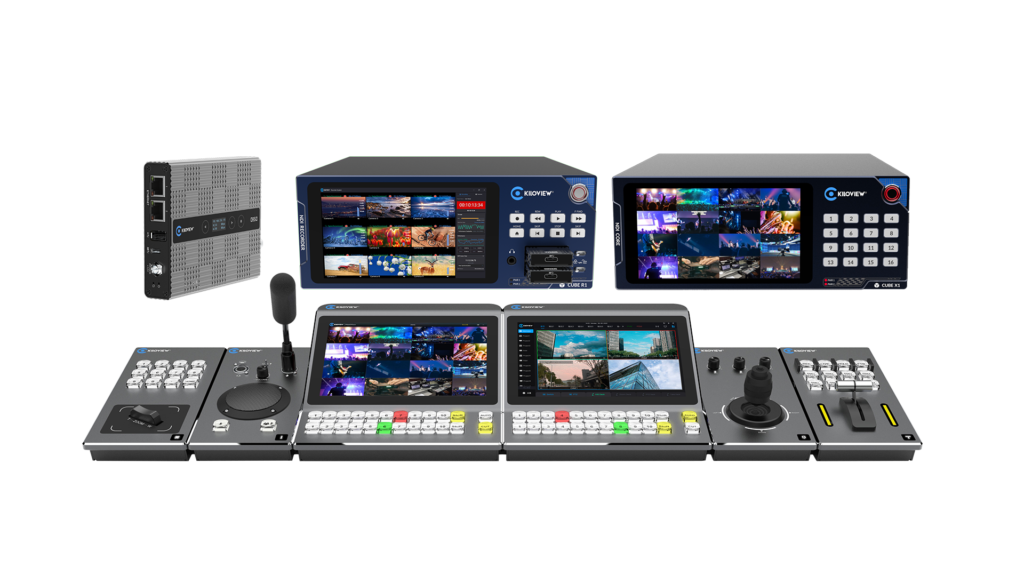 The next part of the webinar would be to unveil the new products that Kiloview is going to introduce at the IBC, the Multi-channel H.265 4K HDMI decoder D350, CUBE X1 NDI CORE, CUBE R1 Recorder System, and LinkDeck.
In Kiloview's Roadmap, the Kiloview ecosystem provides users with the appropriate hardware or software solution to output IP streams.
During the webinar, Judy introduced the CUBE X1 NDI CORE which is the hardware version of NDI CORE and an embedded device focusing on NDI multiplexed distribution, the CUBE R1 Recorder System is the hardware version of the NDI Recorder which is an embedded device for multi-channel of NDI video recording.

Also, Judy has shown the LinkDeck which is the product that can centrally link and control all the Kiloview products including Kiloview Multiview, NDI CORE, NDI Recorder, Intercom Systems as well as the cameras, and even 3rd party products and systems. It consists of five modules for working independently or collaboratively, including the PanelDeck, the TAKEDeck, the ZOOMDeck, the KISDeck, and PTZDeck.
Feel free to Email us if you have any inquiries or concerns so we can stay in touch, if you are coming to IBC, then do visit us at Hall 7 B60.