Changsha, China February 2023: Kiloview has announced the strategic distributor partnership with Pinnacle Group, making it the official Kiloview distributor in Brazil.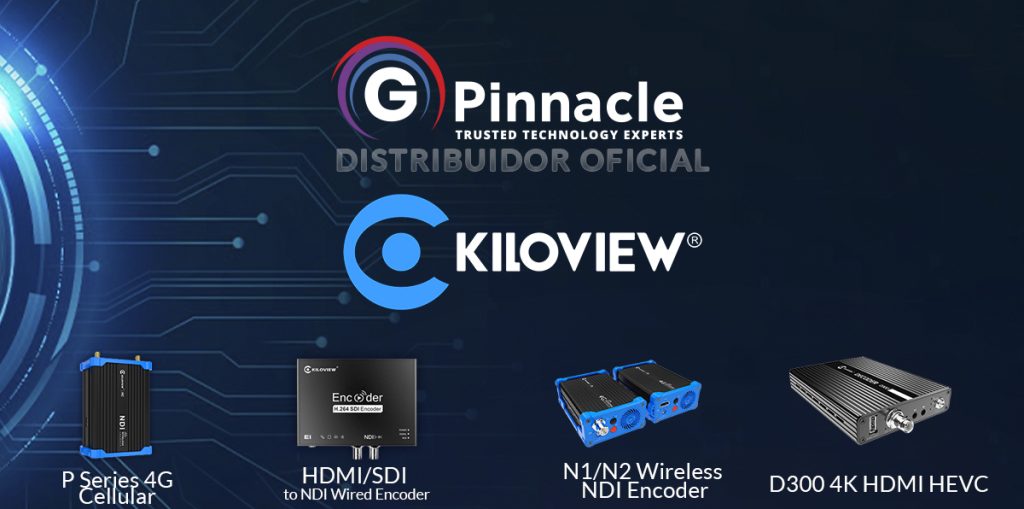 After the partnership, Pinnacle Group fulfills the role of official support, for any questions that may raise in the use of the Kiloview product, and being able to offer specialized technical service of the brand.
"We are very excited about the new partnership between Kiloview and Pinnacle Group as this aligns with our global strategy in reinforcing Kiloview's value-added supply chain for our customers in Brazil. Kiloview ecosystem and products complete a lot of workflow solutions and the support for NDI, NDI|HX, SRT and other protocols make it the perfect solution in a lot of installations which helps content creators enhancing their live broadcast and production capabilities" said Judy Zuo, VP of Kiloview. "With Pinnacle Group's deep understanding of A/V industry and strong local presence in Brazil, this partnership gives us both an opportunity to deliver the best solution and better user experiences to our customers."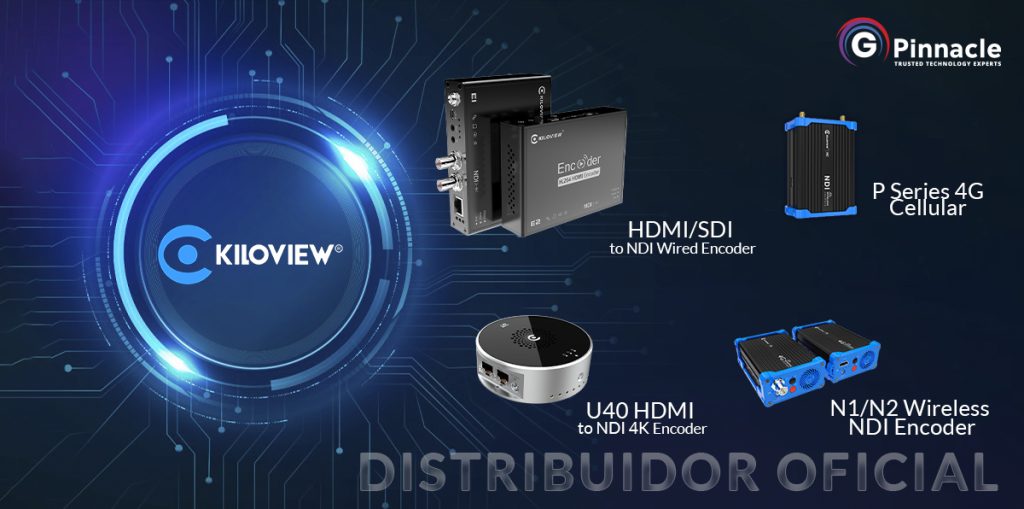 "As always happens in the audiovisual market, many factories are looking for companies that represent them and can offer their distribution, support, assistance and other services. On this occasion, we are pleased and happy to be chosen by Kiloview as official distributor in the region", commented the CEO of Pinnacle Group, Ricardo Lopez.
About Pinnacle Group

Pinnacle Broadcast was born more than 25 years ago as "Pinnacle Home", a support and services area of the Pinnacle Systems.It started in Argentina, soon arriving in Brazil, in its main capitals, and also in Mexico City.When Pinnacle Systems was sold to AVID, its CEO – Ricardo Lopez, took over the name and transformed it into Pinnacle Broadcast.Today it acts as a distributor for major brands in the audiovisual market. It also offers official support and technical assistance for these brands, strengthening its presence in the local market and providing more security for its resellers and users.It participates in the main national and international fairs and exhibitions and produces its own events, such as the "Pinnacle Show", where it shares knowledge, expertise and the latest trends in the audiovisual market.
About Kiloview

Founded in 2011, Kiloview is a professional solution provider of IP-Based video transmission, with products across the range of video encoding, decoding, conversion, IP-based video switching, and streaming, including SDI/HDMI (HD or 4K UHD) to IP via H.264/H.265/NDI by Ethernet, WiFi or 4G-LTE bonding/5G-LTE, etc.

Kiloview provides hardware and software solutions that can handle different inputs and outputs, either baseband interfaces or IP streams with different protocols, in the format of standalone units, or rack-mount units, together with functions such as PTZ control, OSD, cropping, recording, streaming services, making Kiloview the most versatile AV-over-IP solution provider in the world.