–The artilcal is quote from rAVe [PUBS] by Dalton Powell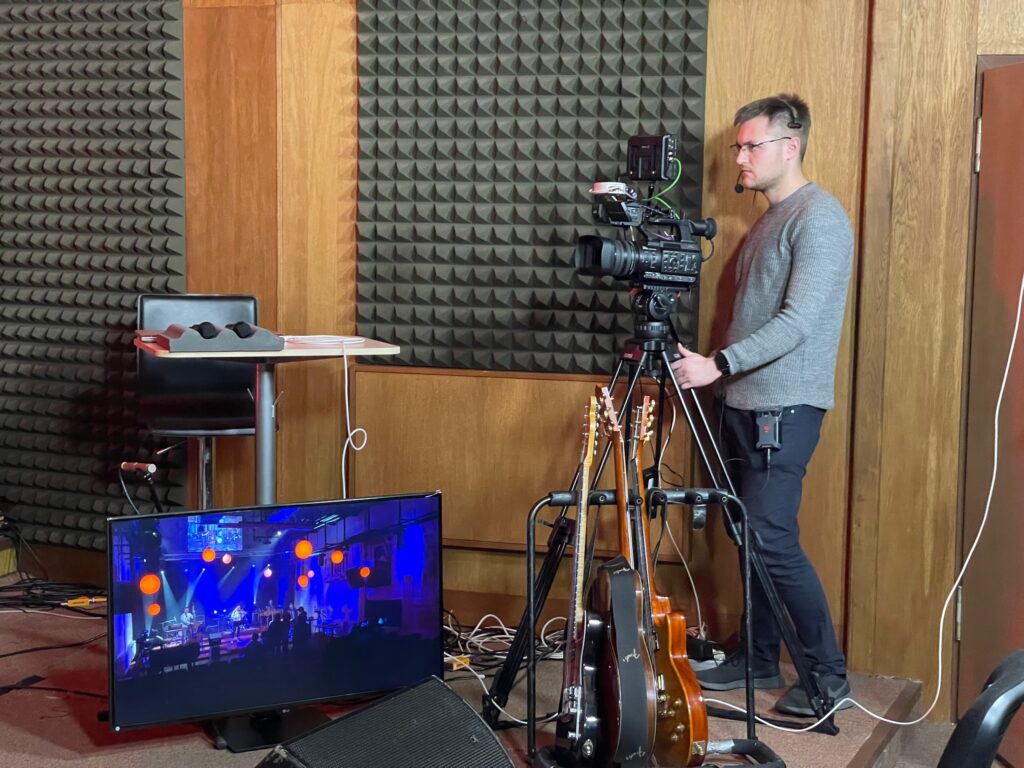 Earlier this year, Czech music group Čechomor, in cooperation with the Kooperativa Foundation and the Slovak group Kandráčovci, held the 'We Play for Ukraine' charity concert aimed at helping those affected by the war in Ukraine. Implementing ultra-low latency technology by CESNET and KILOVIEW, they were able to stream musician's performances from two places at once – a studio in Prague and on-stage in Košice.
The CESNET MVTP audio converter was used for direct connection between two stages 700km apart via the Internet to audio and video. Other peripherals, such as cameras and imaging monitors, must also operate with the lowest possible delay. Technical support was provided by TV JOJ in Košice and Cesnet and DISK Systems in Prague. To ensure the transmission streamed smoothly and without lag or jitter, DISK deployed Kiloview U40 4K NDI encoders.
The small but powerful U40 has dual network ports for data transferring and DC out to power your camera/monitor and is one of the only devices that supports real 4K p60 HDMI to NDI High Bandwidth with no decline in image quality. The DISK team mounted the U40 on a camera, efficiently converting the video signal to the IP stream for live and video remote transmission of a distance up to 700km. With only one cable, video sources from HDMI cameras can easily go into the NDI® world and enjoy the advantages of IP-based transmission featuring ultra-high image quality and ultra-low latency.
"Compared with the bi-directional converter, Kiloview's U40 4K NDI encoder is more cost-effective but can meet the demand HDMI2.0 to NDI very well," said Petr Krkavec, Director, DISK Systems. For the U40, we can see it is a special design, a circle, and it looks very cool in use."
"Partnering with DISK for such a vital cause was an honor," said Judy Zuo, Sales Director, Kiloview. "With the U40 NDI encoder, Kiloview was able to not only play a vital role in the success of a large-scale concert but help assist displaced families too."
Journalist Jindřich Šídlo moderated the stream for the audience in Prague while the front man of the Kandráčovci group, Ondrej Kandráč hosted from Košice, Slovakia. During the concert, viewers sent financial contributions to the Kooperativa Foundation.