Studio4Event is a digital media services provider that provides professional live on-line broadcasts of sporting events, concerts, conferences, etc, and switch LIVE EVENT to professional HD or UltraHD streaming.
We recently spoke with Studio4Event about how Kiloview's SRT transmission solution to provide high-quality video transmission at low latency for the Live Streaming of SUPERMOTARD Races.
SUPERMOTARD Races is a form of motorcycle racing held on race tracks in Moravské Krumlov, Czech Republic. Motorcycles travel at speeds of more than 150 kilometers per hour on narrow urban motorcycle tracks.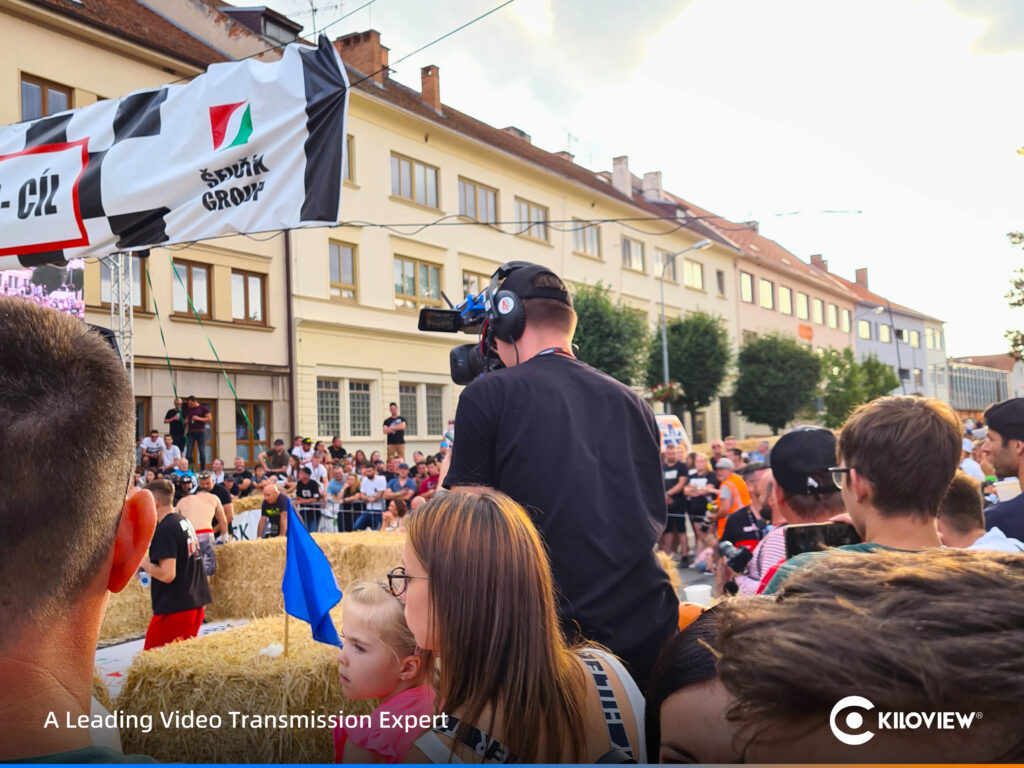 To ensure the stability of the live streaming effect, Studio4Event takes advantage of the flexibility and interoperability of Kiloview SRT transmission solution (formed by Kiloview P1/P2/D350) to fit the needs of the customer by leveraging it to solve challenges or requests that may come up.
(SRT (Secure Reliable Transport) is a royalty-free, open-source video streaming transport protocol that delivers secure low-latency streaming performance over noisy or unpredictable (lossy) networks such as the public internet. Kiloview has many devices that support the SRT protocol and there are going to be more available in the near future to help you build a more efficient and flexible workflow.)
"In this live streaming, the remote cameras (which could not be connected by cabless) were equipped with Kiloview P1 encoders. The signal from the encoder was directed to the Kiloview Bonding Server. Kiloview P2 was used for moving cameras and the signal was again sent to Kiloview bonding server. SRT streams from Kiloview bonding server were decoded by Kiloview D350. In the live streaming, we also used mobile phones that had an application for SRT streaming. Decoding of the SRT stream was done using the Kiloview D350."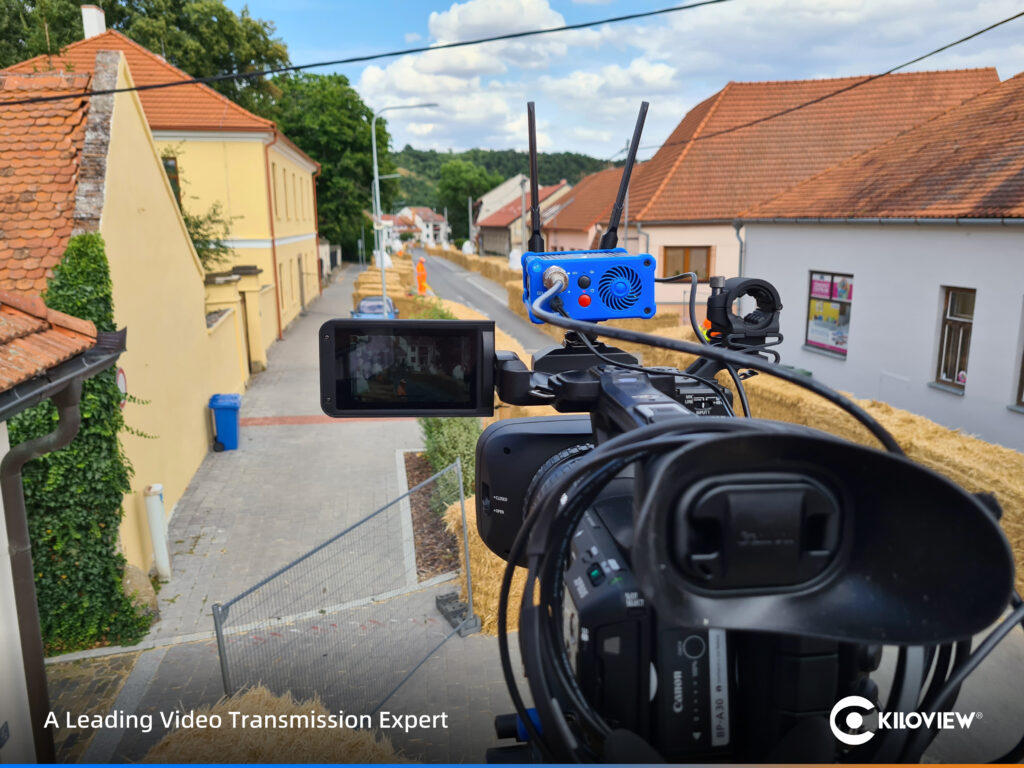 Kiloview P1/P2 video encoder is a professional high-end encoding device specially designed for mobile applications. It adopts KiloLink – Kiloview's patented algorithm to solve the problem of poor connectivity. P1/P2 encoders can automatically balance the data of all connections and adjust the bitrate accordingly to make sure the reliable streaming. It perfectly suits outdoor live streaming and transmission in such scenarios as live events, concerts, sports, field broadcast, emergency spots and more, anytime, anywhere with it's portable design (small size, lightweight, cooling fan, built-in battery, etc).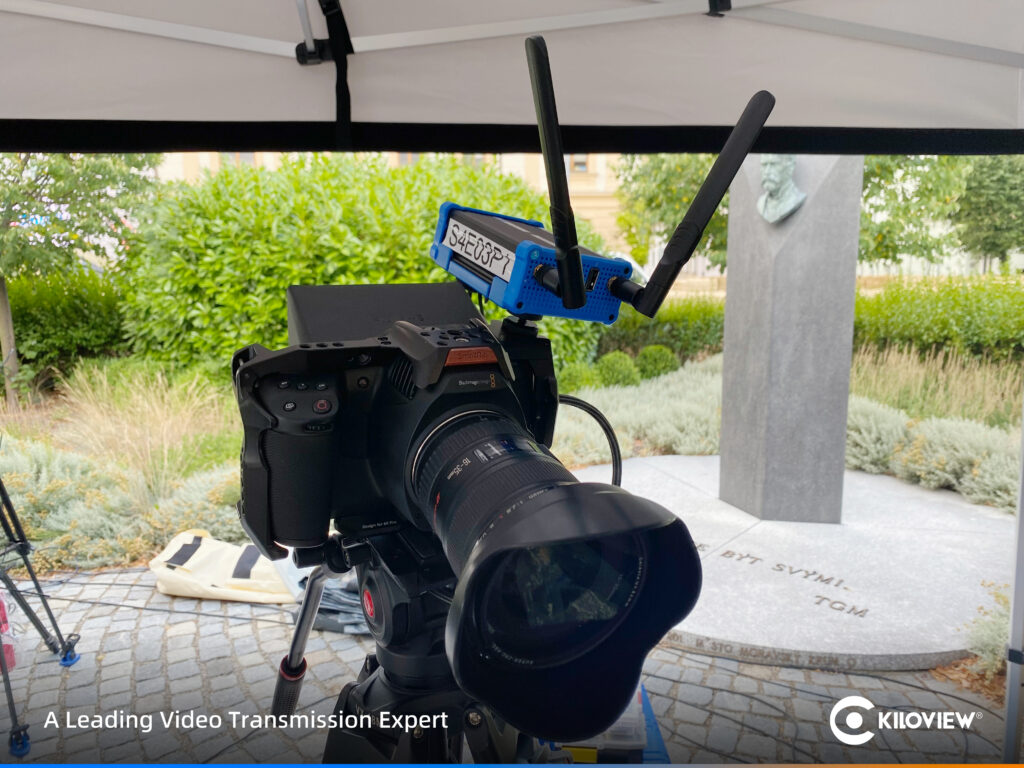 The D350 is a professional hardware decoding device that can simultaneously decode up to 9 network video streams and then output them through both 3G-SDI and HDMI interfaces in synchronization, with up to 4Kp60 output resolution. It's also capable for outputting in three ways: Independently, Combine multi-channels video flows or replicate of one single flow to stream simultaneously. Users will be able to pick 9 of the streams for output on displaying screen from the 16 real-time video streams or images previewed on the web page. D350 is equipped with a 0.9-inch LCD screen for a better user experience. With the built-in LCD screen, users can easily check the IP and decoding status in real-time.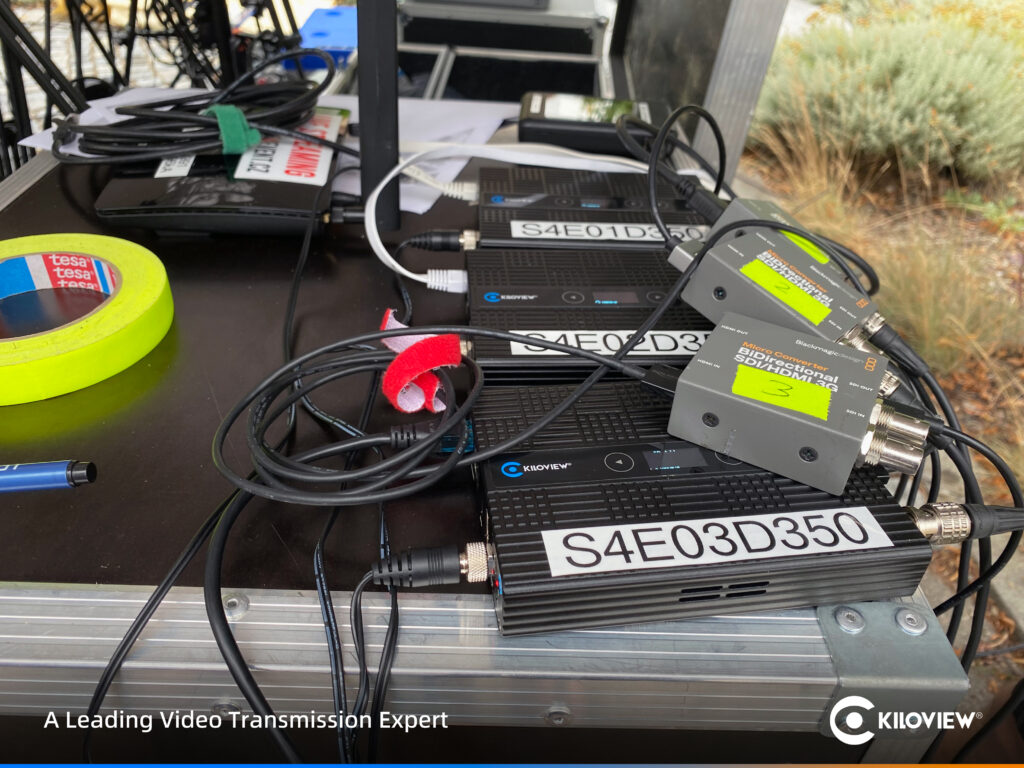 "The resulting latency on the P1(P2) –> Bonding server –> D350 route was around 2s.". With optimized technology, Kiloview P1/P2/D350 offers an ultra-low latency video streaming experience, which is suitable for remote with high quality.
Kiloview Intercom Server (KIS) is compatible with all KILOVIEW products, naturally to be integrated into the eco-system. As long as you use Kiloview encoders, decoders, or converters at hand, you can surely turn to KIS for multi-party communication solutions at your on-site or hybrid IP-based infrastructure.
With Kiloview' SRT transmission solution, Studio4Event provided a stable, high-definition, low-latency live streaming for the SUPERMOTARD Races. "Our experience with Kiloview was always excellent. Every time we needed help, support from Kiloview was very timely and made our customer were satisfied with the final result."