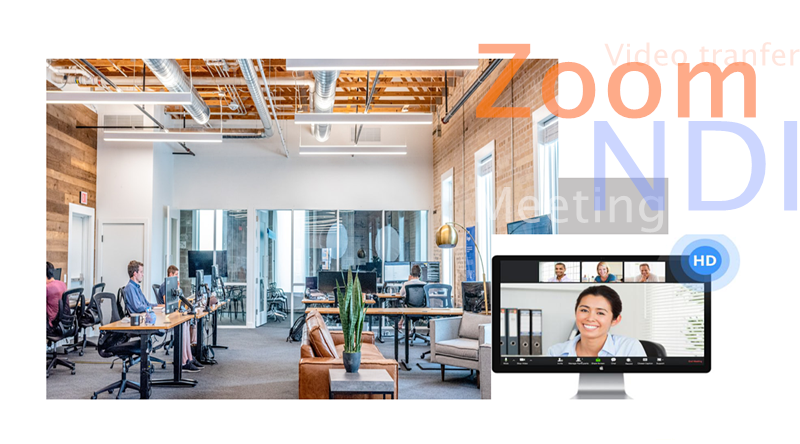 Yesterday(May 21, 2020) Microsoft updated terms to support NDI and SkypeTx, which means it would offer a more advanced set of production options for public or private customized, high-scale broadcasts. People are chilled for this but at the same time, Zoom's NDI function has been a hot topic instead. Since right now it's still not clear whether it could be achieved, I am gonna show you a few tips in transferring video image shot by cameras.
Transfering Video Image Shot by Cameras to Zoom Meeting via NDI Steps:
Connect the camera to NDI encoder via SDI / HDMI (Take Kiloview N30 an example below), connect N30 to the switch network (Be sure the computer is also connected to the same subnet). When the network is of the DHCP function, N30 will automatically get the IP address. Under the same subnet, the NDI stream encoded by N30 can be discovered by other NDI devices. The specific equipment connection is shown in the figure below.
Install NDI tools on the computer (available for download on NewTek's website), then open the NDI Webcam Input program in the NDI tools folder, which will be displayed in the toolbar on the lower right corner of your computer, right-click to select the NDI equipment and channels to be received.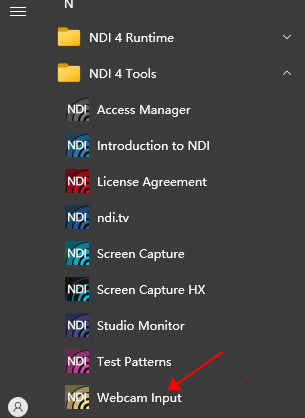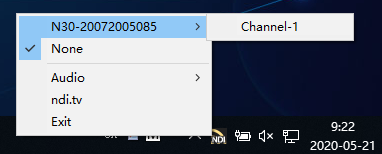 3.Be sure Zoom is stalled on the computer, log in and select NewTek NDI Video in the "Settings"-"Video"-"Camera" drop-down list. Zoom will receive the NDI video forwarded through Webcam Input.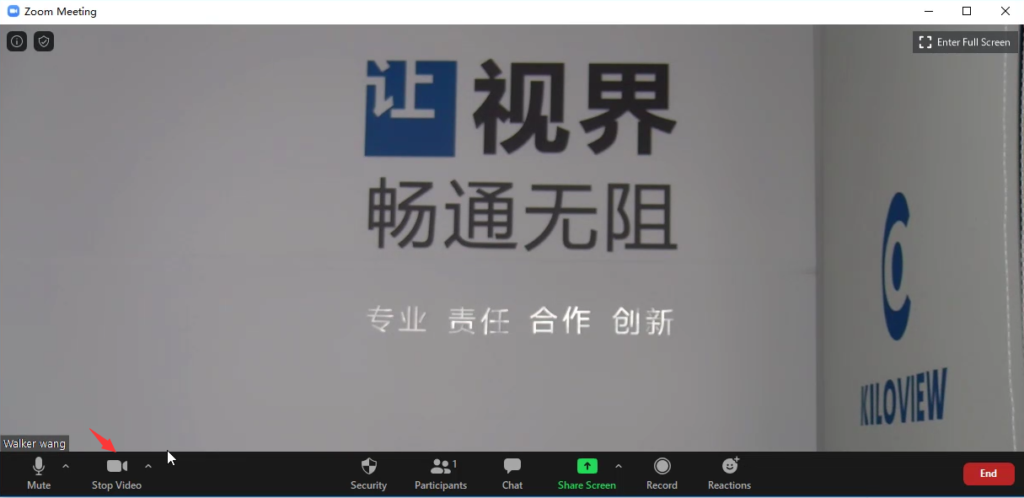 4. In the "Audio" page, you can select the appropriate speaker and microphone according to the meeting environment and needs. In the "Microphone" drop-down list, you can see NewTek NDI Audio, and Zoom can use NDI stream audio.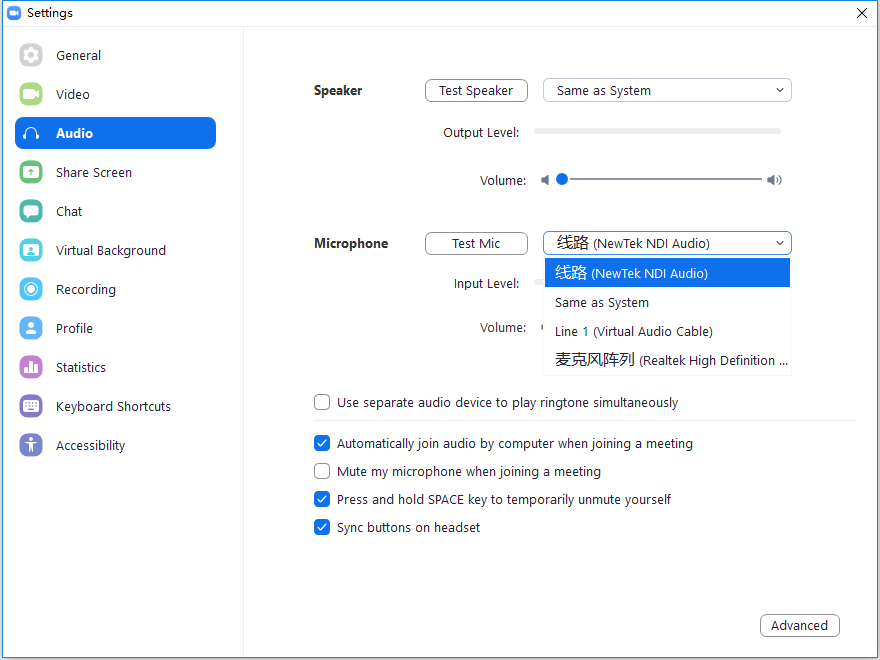 5. After setting the video and audio parameters, click "New Conference" on the homepage of Zoom to enter the conference room operation page.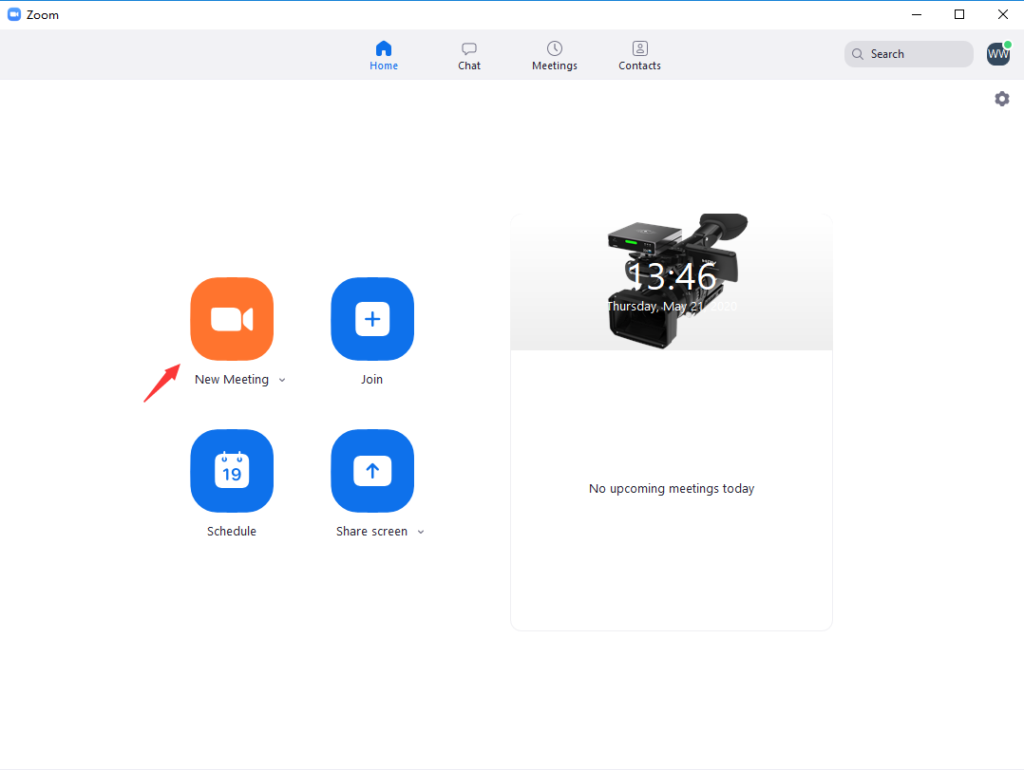 6. An audio detection session window will pop up on the conference room operation interface. Click "Test Speaker and Microphone" to test whether the audio collection and playback are working.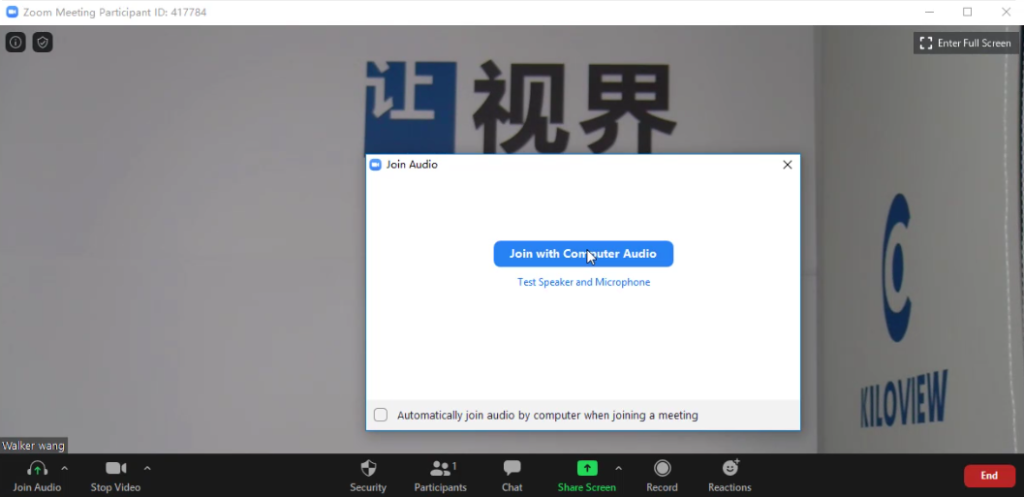 7. In the conference room operation interface, you can see the image taken by the camera. Click the tiny upward arrow next to "Stop Video" in the lower left corner of the interface to switch to different video sources.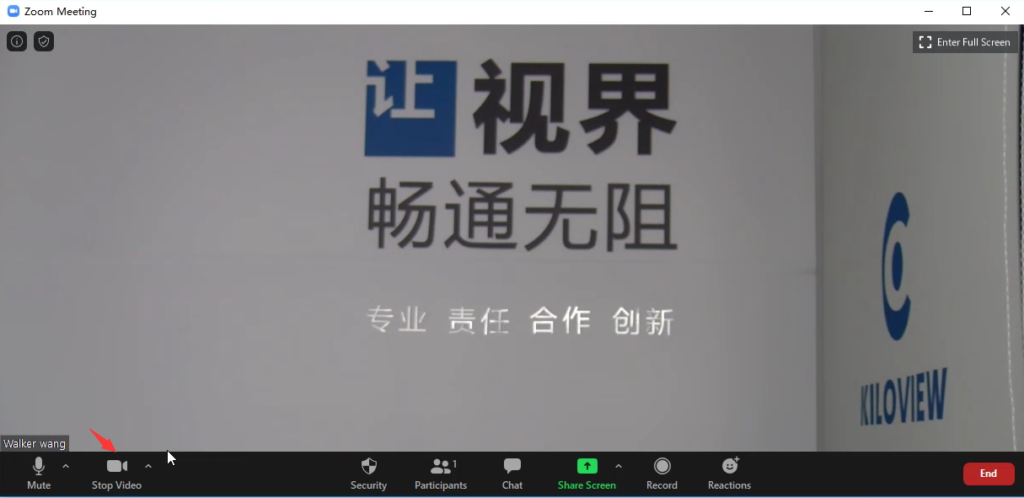 After the debugging is completed, you can invite other participants to enter the meeting room for online video conference.
P.S. Other software that can support NDI input can refer to this configuration steps.
Take Skype as an example: