NDI® is the world's leading standard for IP network video interconnect technology. Converting 1080p60 video and NDI® in both directions, taking advantage of NDI's IP interconnection advantages and a comprehensive product ecosystem. Kiloview N4 will help you gain a leading edge in video IP business.
N4 is a 1080p60 HDMI/ NDI Bi-directional Converter. It supports up to 1080p60 video input (Encoder) or 1080p60 video output (Decoder). This converter is small and compact enough to put in your pocket with the overall size of 1008024mm. It features an HDMI2.0 input and HDMI2.0 loop through for view on the monitor while NDI streaming, or HDMI 2.0 output while decoding. A tally system with a big tally light is built-in for indicating which camera is in program or preview. It also has the 3.5mm audio input/output which supports intercom (a Kiloview software required).
Kiloview N4 has a wide DC input range from 5V to 18V, so it can be easily powered by USB, power bank or camera battery, it can also be powered over Ethernet (PoE). A threaded screw camera mount is provided for your mounting on a camera. PTZ interface by USB adapter is supported.
N4 is also compatible with Kiloview IMS software to help with the device management, NDI source management, remote confifiguration and upgrading, etc..
Kiloview is the official NDI product supplier for NewTek. NDI's official technical heritage + more advanced application features make N4 highly anticipated. It is coming soon, let's stay tuned.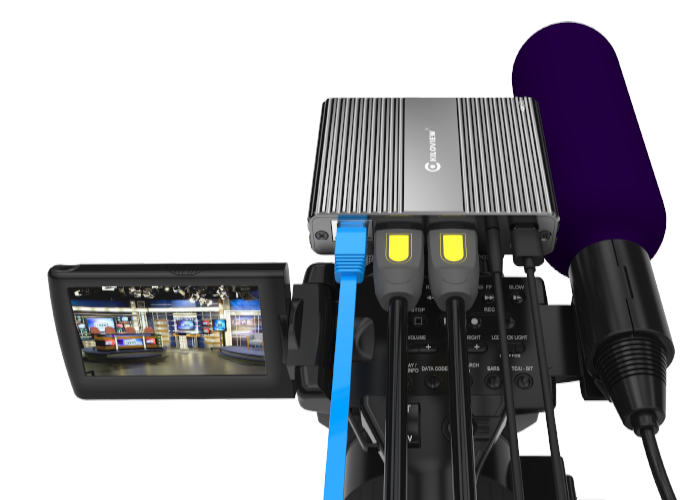 Key features:
1 x RJ45 + PoE
Threaded screw camera mount
Tally Light
3.5mm Audio
Input/Output
Intercom supported
PTZ Control Via USB
DC 5V~18V power supply
Compact design